About Kanawha Valley Regional Transportation Authority
Serving Kanawha Valley Since 1971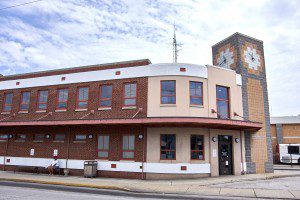 Kanawha Valley Regional Transportation Authority (KVRTA) is a public transportation authority created in 1971 by Kanawha County and the City of Charleston. KVRTA is governed by a 13-member Board. Four board members are appointed by the Kanawha County Commission, three are appointed by the City of Charleston, and there is one representative each from the towns of South Charleston, Nitro, St. Albans, Dunbar, Montgomery, and Belle.
KVRTA serves Kanawha County and portions of Fayette and Putnam Counties. The service area is approximately 913 square miles, with a population of approximately 193,063. It is estimated that 88 percent of Kanawha County's residents live within three-quarters of a mile of a KVRTA route.
KVRTA operates a network of 20 fixed routes oriented around the commercial center of Charleston. Except for four holidays, service is provided seven days a week. The earliest routes begin at 4:25am and service continues until 12:55am the next day. Complementary paratransit service, known as Kanawha Alternative Transit (KAT), operates during the same days and hours.
KVRTA operates on a fleet of 49 vehicles for fixed-route service. The fleet consists of 30 and 35 foot transit coaches, minibuses and a trolley KVRTA also has 14 cutaway vans for the KAT complementary paratransit service.
KVRTA's operations, maintenance, and administrative headquarters are located on Fourth Avenue in Charleston. In 2022, KVRTA opened its new City Center Station in downtown Charleston as the hub and transfer center for all routes, replacing the Transit Mall on Laidley Street. The new City Center Station is a component of the multi-use, multi-modal space that includes commercial and entertainment venues, hotels, and government offices and is connected to the newly designed City Center at Slack Plaza.